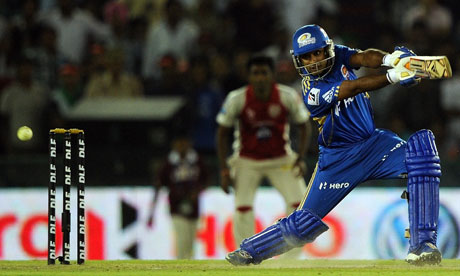 Ambati Rayudu once again reminded the Indian Premier League that the Mumbai Indians have an excellent local talent. The talk about this team has centered around the various South African batsman from Richard Levi to Davy Jacobs to Herschelle Gibbs and of course always Sachin Tendulkar.
Rayudu has quietly been having a great campaign enjoying playing in lots of different roles and performing extremely well. He isn't given credit for how much of a power hitter that he is, but he isn't a pure slogger. He really navigated a difficult situation in this game. He was positive, but very sensible. It was a strange game with two big performances in the second half of the innings.
Mumbai's win today all but assures them of their place in the playoffs and gives them an excellent opportunity to finish in the top two. The playoff structure really gives the advantage to those top two teams and if the Indians make it in, then they will have a lot to thank Rayudu for.